A medical practice run by family for families, because family health is important.
Medical practice was established in October 2016. We're a team of GPs and Allied Health professionals committed to the good health of the Doreen community and ready to deliver the absolute best in medical care.  The sparkling new clinic offers you the latest in equipment and technology.
GPs at the Practice are experienced, highly skilled and focused on keeping you and your family healthy. Come to us for illness, injury or perhaps just a worry you can't put your finger on.
We love looking after children, from newborns to teens. We have expertise in aged care too.
Commitment at the practice is the health of the community of Doreen, and that's why we bulk bill every patient's consultation who is eligible for Medicare billing. GPs at the clinic work long hours to see as many patients as possible and do our best to make you or your loved one feel better quickly.
Doctors at the practice understand the importance of keeping you healthy, and will guide you to make the best choices for your ongoing good health and support you towards a healthier lifestyle.
We understand families come in all shapes and sizes, and we're here to treat and care for patients of all ages, backgrounds and cultures. It's most important to us that you feel comfortable letting us help you regain and maintain good health. So please tell us if you would prefer a translator or if you have any other particular need or request. We'll do the best to help.
Contact us now to make an appointment or use online booking service.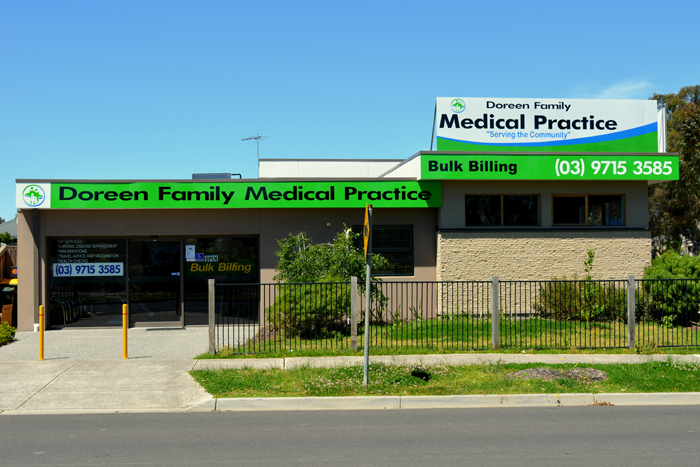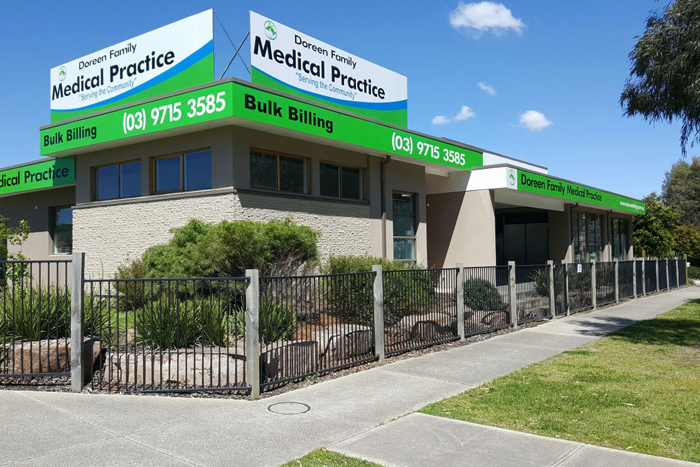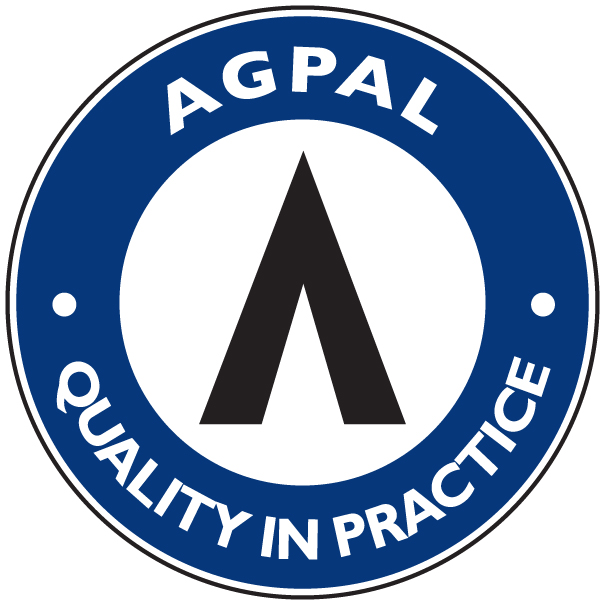 This practice is fully AGPAL Accredited.