COVID 19 (Corona Virus)
COVID 19 Vaccines are now available. To check eligibility and bookings please BOOK ONLINE under Vaccine Clinic.
For more information visit :
Opening Hours:
Monday 9:00am – 10.00pm
Tuesday 9:00am – 10.00pm
Wednesday 9:00am – 10.00pm
Thursday 9:00am – 10.00pm
Friday 9:00am – 10.00pm
Saturday 9:30am – 5.00pm
Sunday 9:30am – 2.30pm
Pathology collection timings:
9:00am – 5.00pm weekdays
9.30am – 1.00pm Saturdays
FLU Vaccines
Govt. Funded FLU and Private FLU vaccines are now available. You can book online or call the practice for booking. $20 for Private Flu vaccines. 
Recruiting Doctors Now
Please enquire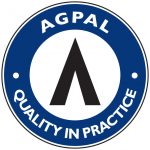 This practice is fully AGPAL Accredited.
General Practice serving the community
We also offer patients a range of Allied Health services, making this clinic the ideal location for all your health needs. We have in house pathology, podiatry, psychology and dietitian for your convenience.
Just call us to make an appointment or use online booking service.
Services:
– Pathology Collection
– Physiotherapy
– Podiatry
– Psychology
– Dietitian