Recruiting Doctors Now
Please enquire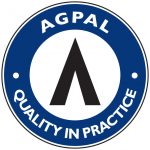 This practice is fully AGPAL Accredited.
Opening Hours:
Monday       9:00am – 10.00pm
Tuesday       9:00am – 5.30pm
Wednesday 9:00am – 10.00pm 
Thursday      9:00am – 5.30pm
Friday            9:00am – 5.30pm
Saturday       9:30am – 5.00pm
Sunday          Closed
Pathology collection timings:
9:00am – 5.00pm weekdays
9.30am – 1.00pm Saturda
FLU Vaccines
Govt. Funded FLU and Private FLU vaccines are now available. You can book online or call the practice for booking. $20 for Private Flu vaccines.
Mixed Billings:
1st June 2022 onwards some doctors at the practice are Mixed Billing during evenings after 6pm and over weekends. 
Please read information while booking online or check with a reception staff member.
FEE POLICY:
From 1st JUNE 2022 After hours consults will attract a private fee. These hours are Monday-Friday 6pm-10pm and all day Saturday, Sunday & Public Holidays. Reception can help answer your questions about fees. NO CASH PAYMENTS. Concession card holder, children under 16 and those aged over 65 will continue to be bulk billed.
Any First visit to see a Doctor at our practice will have a fee.
DNA POLICY:
Failing to attend the first booked appointment in a 3 month window will not incur a fee. However, if the patient fails to attend a second appointment and/or subsequent appointments, a fee of $20 will apply. 
Mask must be worn inside the practice.
General Practice serving the community
We also offer patients a range of Allied Health services, making this clinic the ideal location for all your health needs. We have in house pathology, podiatry, psychology and dietitian for your convenience.
Just call us to make an appointment or use online booking service.
Services:
– Pathology Collection
– Physiotherapy
– Podiatry
– Psychology
– Dietitian