Opening Hours: Monday to Thursday  8.30am – 10.00pm. Friday 8.30 – 5.00pm. Saturday 9.00am – 5.00pm. Sunday 9.00am – 5.00pm
Pathology collection timings as 8.30am – 12.30pm weekdays and 9.00am – 1.00pm Saturdays
General Practice serving the community
We also offer our patients a range of Allied Health services, making our clinic the ideal location for all your health needs. We have in house pathology, podiatry, exercise physiology, psychology and dietitian for your convenience. We will have other Allied Health Services at our premises in the future
Just call us to make an appointment or use our handy online booking service.
Services:
– Pathology Collection
– Exercise Psysiology
– Podiatry
– Psychology
– Dietitian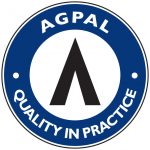 This practice is fully AGPAL Accredited.
Friendly and Quality GPs
Experienced GP's with providing quality care in all areas.
Modern Facility
Our modern clinic has a fully equipped treatment room, with onsite Pathology provided by Clinical Labs.
Bulk Billing
All patients with a valid Medicare Card will be bulk billed for consultations.
Online Appointments
We invites you to use our online booking system to book your appointments online.